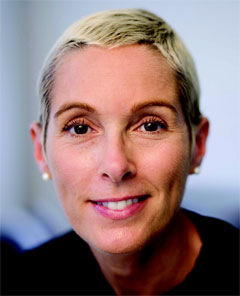 Carolyn Jones
(photo by an unknown photographer)
Born in Lancaster Pennsylvania in 1957.
Author of three books; "Living Proof: Courage in the Face of AIDS", "The Family of Women" and "Every Girl Tells a Story".
Director of the documentary "Women...on Family".
Currently working on "100 People: A World Portrait". Portraits of 100 people around the world that statistically represent the world's population.
more...
and more...
and more...
In the 2nd issue of ANTILIPSEIS magazine she participates with photos and text