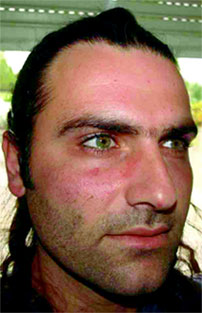 Dimitris Palios
(photo by unknown)
Nothing belongs to us, nevertheless everything is ours, in a sense.
The view of each one of us has its uniqueness and contributes its small stone to the universal.
What have I done so far? Are they enough or not? Did I help? Was I a holding back?
Everything is relative, I wish that I have done what I should, but not with the logic of quantity!
more...
and more...
In the issue 21 of ANTILIPSEIS magazine he participates with photos and text