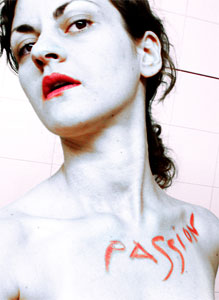 Antonia Papaioannou
(photo by Antonia Papaioannou)
Date of birth: 20/07/1981
She has a degree in Architecture. She works as an architect and at the same time she is occupied on photography and video art.
She has participated in many group exhibitions-short film festivals in Greece and abroad (Germany, Australia, France, Italy etc) and she was awarded in many panhellenic and international contests on photography and video.
She writes with light (photo-graphing) all the things that are hidden in the darkness of her mind.
more...
and more...
and more...
In the 6th issue of ANTILIPSEIS magazine she participates with photos and text